Loa Bose Portable Home Speaker Bluetooth
Loa Bose Portable Home Speaker Bluetooth
♥ Spacious 360 degree sound, powerful bass
♥ Durable, water-resistant design
♥ Up to 12 hours battery life per charge
♥ Apple AirPlay 2
♥ Built-in voice control
♥ Control with voice, touch, or app
♥ Wi-Fi and Bluetooth connectivity
♥ Multi-room functionality
---
---
Our Most Versatile Smart Speaker
The Portable Home Speaker is a wireless home speaker, a portable Bluetooth speaker, and a voice-controlled speaker, all in one. Around the house, you can move it from room to room — and when you leave home, you can take it with you. Anywhere with Wi-Fi, you can control it with your voice and stream music directly from the cloud. Outside Wi-Fi range, you can control it like any other portable speaker with your mobile phone or tablet via Bluetooth and listen to anything you can play on your device. And no matter what you listen to or where you listen to it, you'll hear it all in 360 degrees of astonishing Bose sound. It's the home speaker you won't want to leave home without.
Spacious 360 degree sound, powerful bass
Durable, water-resistant design
Up to 12 hours battery life per charge
Apple AirPlay 2
Built-in voice control
Control with voice, touch, or app
Wi-Fi and Bluetooth connectivity
Multi-room functionality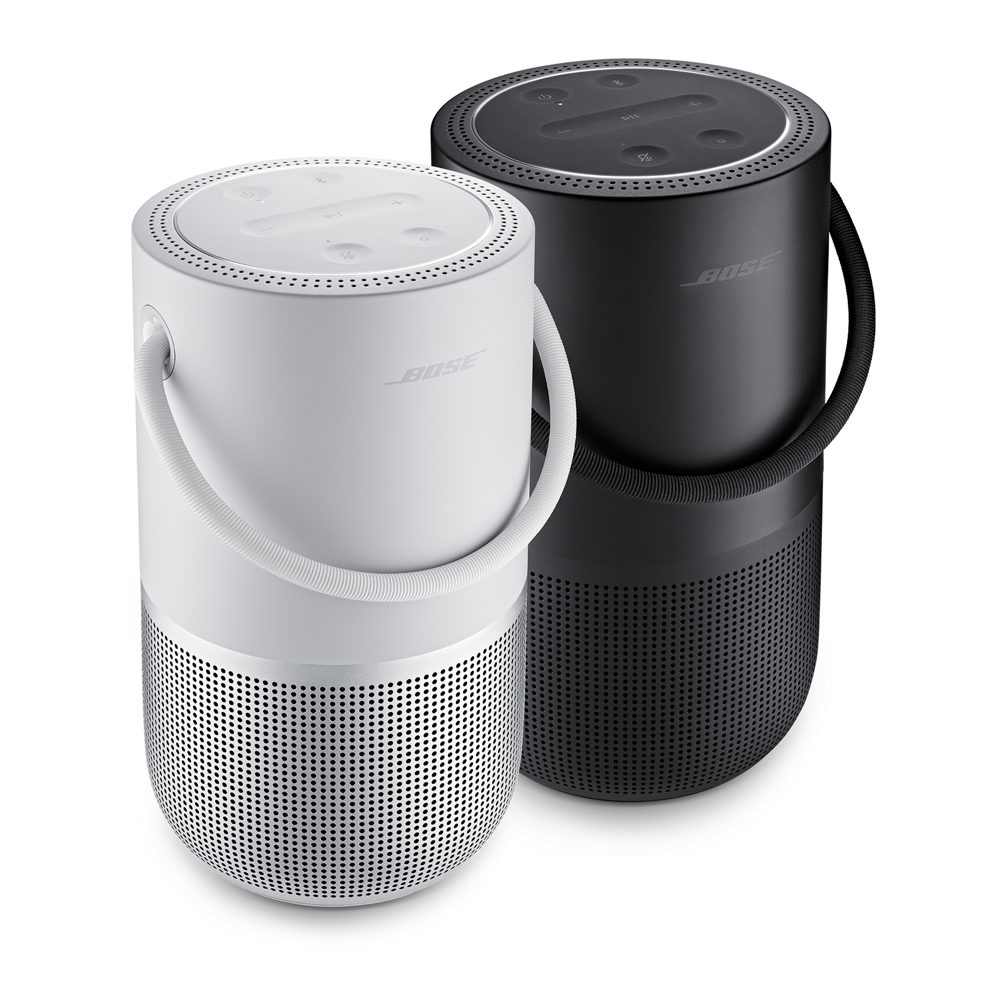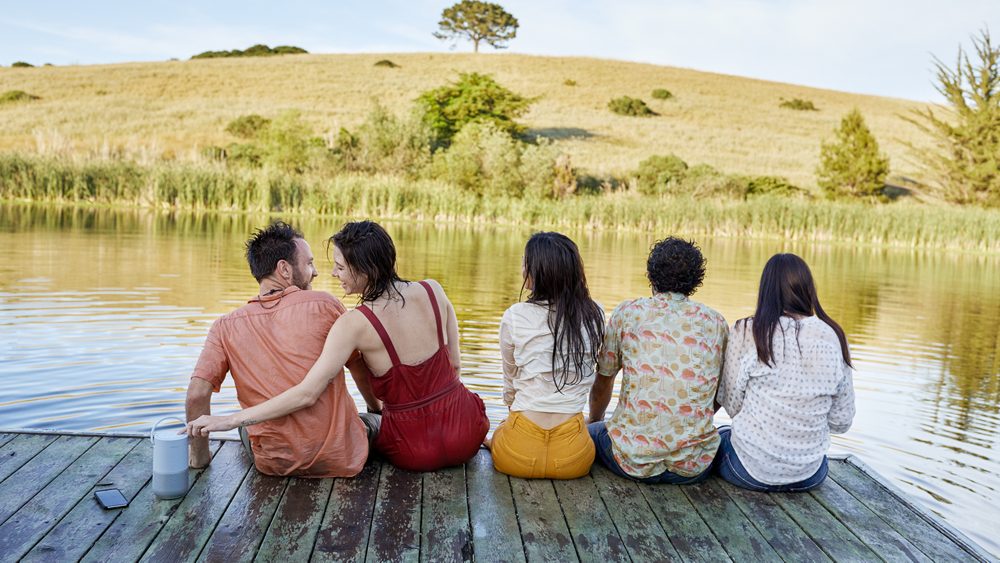 Hear The Sound, Feel The Difference
Just like our SoundLink Revolve and Revolve+ speakers, the Bose Portable Home Speaker is designed to radiate clear sound in all directions at the same time — but it's also engineered to pack a bigger punch, with deeper bass and more power. Put the speaker in the middle of the party and everyone can enjoy the same experience. Or place it in the corner of the room and the sound will feel like it's all around you.
Explore The Features
Clear voice pickup
A custom-designed microphone array can hear you speak even when the speaker's playing loud
durable and water resistant
Engineered to withstand bumps, drops, sprays, splashes, and more
360 Sound
Ultra-efficient, high excursion transducer aims downward into an acoustic deflector to radiate rich sound uniformly in every direction
powerful bass
Three passive radiators deepen the bass by increasing the vibrating surface area
Easy Streaming
Play popular music services like Spotify, Amazon Music, and Deezer on your Portable Home Speaker anywhere you've got a Wi-Fi connection. Everywhere else, you can use Bluetooth to listen to anything your mobile phone or tablet can play. Apple users can also use AirPlay 2 to play audio from their devices, too.


Say It To Play It
Anywhere you can get Wi-Fi, you can use the Portable Home Speaker as a smart speaker. With the Google Assistant and Alexa built in, just say the word to stream all your favorite music, internet radio stations, podcasts, and audiobooks — plus get weather, send messages, set timers, add to your to-do lists, and control smart home accessories, too.
* Voice services availability and features may vary.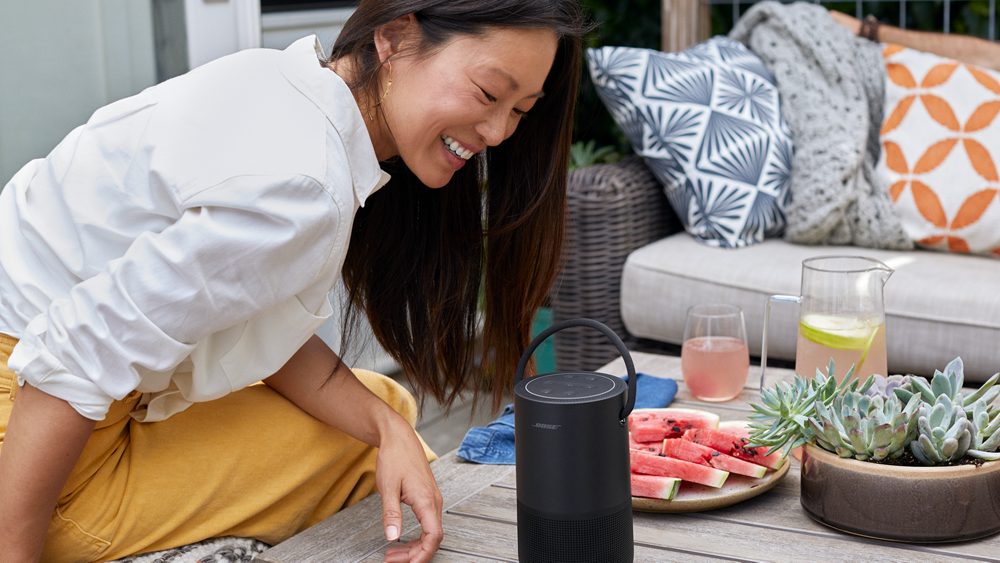 all charged up and ready to roll
This optional charging cradle accessory (sold separately) is the perfect home for your Bose Portable Home Speaker. Keep your speaker's battery full when you're not using it — or keep the music playing even while you're charging it.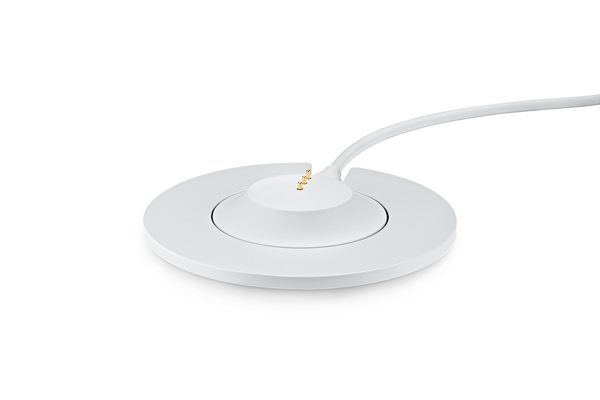 simple setup and total control
Download the free Bose Music app to get instructions on how to set up your speaker step by step. Then use the app to easily browse through all your music in one place, seamlessly jump between stations, playlists, and services, and keep your speaker's software up-to-date. The Bose Music app also lets you group your Bose Portable Home Speaker with any other Bose smart speakers or soundbars you have for a seamless audio experience throughout your home. Listen to different songs in different rooms, or one song in every room at the same time and get everyone singing along.